" ABORTION
IS THE TERM USED TO DESCRIBE ANY PREMATURE ENDING OF A PREGNANCY.
WHEN IS THE FETUS A HUMAN BEING ?
IN JEREMIAH 1.5 GOD SAYS,
" BEFORE I FORMED YOU IN YOUR MOTHER'S WOMB I KNEW,"
AND
PSALM 139.13,
" YOU KNITTED ME TOGETHER IN MY MOTHER'S WOMB. "
SO WE CONCLUDE THAT FROM CONCEPTION THERE EXISTS A REAL BEING,
A SOUL, ETERNAL, A TEMPORARY RESIDRNT IN HUMAN FORM.
FROM CONCEPTION THIS SOUL IS AWARE, ALERT, RECORDING ATTITUDES AND WORDS, GOOD AND BAD, AND CONTINUING AFTER BIRTH.
THUS, THE TERROR OF ITS ACTUAL KILLING---
POISON, SUFFOCATION, FLUSHED AWAY OR INCINERATED---
CAN BE REMEMBERED.
WE KNOW THIS FROM LISTENING TO HUNDREDS OF PATIENT'S COMPLAINTS,
SUCH AS,
" I'M COLD, UNLOVED, HUNGRY, THIRSTY ;
I MUST WANDER AND WANDER ;
I CAN'T LIE DOWN OR SLEEP ;
I DON'T KNOW MY NAME ;
I 'M BREATHLESS, FRIGHTENED ;
SOMEONE IS POISIONING ME ;
I CAN NEVER GO NEAR WATER OR FLUSH A LAVATORY ;
I CAN SMALL BURNING HAIR ;
MY SKIN FEELS AS IF IT IS COVERED WITH BLISTERS. "
IN HUNDREDS OF CASES, PSYCHIATRISTS HAVE FOUND THAT THE SYMPTOMS MATCH NOT ONLY THE METHOD OF ABORTION AND DISPOSAL OF THE FETUS,
BUT ALSO THE AGE GROUP OF THE LOST CHILD, AS THOUGH IT WERE GROWING UP ALONGSIDE IN ANOTHER EXISTENCE,
TRYING TO GET ATTENTION FROM FAMILY MEMBERS. "
" UNRESOLVED GRIEF IS A FREQUENT SEQUEL TO INDUCED AND SPONTANEOUS ABORTION. THE OCCURRENCE OF GRIEF ARISES OUT OF AN INHERENT INSTALLATION OF THE CHILD THAT BEGINS WITH THE AWARENESS THAT THE WOMAN IS PREGNANT.
INSTALLATION CAN OCCUR IN HUSBANDS, CHILDREN, AND OTHER PERSONS WHO MAY BE INVOLVED IN OR RESPONSIBLE FOR THE LOSS OF THE CHILD.
IF THE LOST IS NOT GRIEVED, SYMTOMS CAN OCCUR AS A RESULT OF THE LACK
OF RESOLUTION OF THE GRIEF. THEY CAN OCCUR IMMEDIATELY OR YEARS LATER WHEN SOME OTHER TRAUMA AROUSES THE REPRESSED GRIEF.
WHEN A MOTHER ACKNOWLEDGES THE EXISTENCE OF AN ABORTED CHILD AND PRAYS IN APOLOGY TO GOD, NAMING AND COMMITTING IT TO GOD, THEN THE OTHER'S SYMPTOMS CEASE, USUALLY FROM THE FIRST MOMENT OF THIS RECOGNITION OF THE CHILD.
THE USE OF RITUAL MOURNING, AS EMBODIED IN A SPECIAL CELEBRATION OF THE EUCHARIST, PROVIDES ALMOST IMMEDIATE RELIEF OF THE GRIEF, AND IN MOST INSTANCES, THE MAJORITY OF THE PATIENT'S SYMPTOMS.
THE EUCHARIST IS A USEFUL ADJUNCTIVE INTERVENTION IN PATIENTS WITH UNRESOLVED GRIEF WHOSE BELIEF SYSTEM ALLOWED THEM TO PARTICIPATE. "
A GUIDE TO HEALING THE FAMILY TREE
In this sensational and highly original book Dr Kenneth McAll tells how through his medical and religious experiences he has discovered a remarkable new method of healing. He believes that many supposedly 'incurable' patients are the victims of ancestral control. He therefore seeks to liberate them from this control. By drawing up a family tree he can identify the ancestor who is causing his patient harm. He then cuts the bond between the ancestor and the patient by celebrating, with a clergyman, a service of Holy Communion in which he delivers the tormented ancestor to God. His book could revolutionize the spiritual, medical and psychiatric approach to many forms of mental and physical sickness. It will undoubtedly create great controversy among the medical and clerical professions. Russ Parker, director of the Christian Acorn Healing Foundation, 'is honoured' to be asked to write a new foreword for the SPCK Classics edition
HEALING THE FAMILY TREE
This is the ideal book for anyone interested in learning about Ancestral Healing. Written by the foremost authority on Ancestral Healing studies, Dr. McAll shows us that people suffering from a variety of illnesses are being influenced by disturbed souls from previous generations. The author tells us that healing lies in confession, forgiveness, mass, a strong spiritual life with God, and attendance at the Eucharist.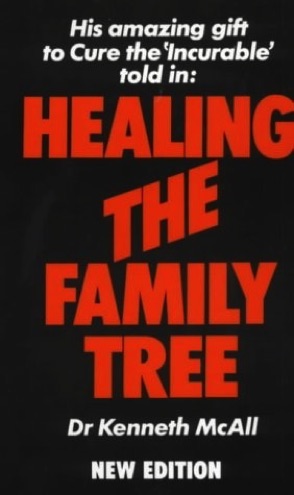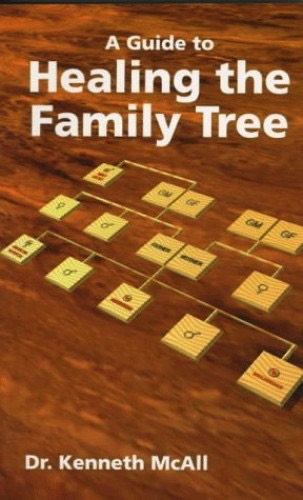 Product Description
This fascinating book is a collection of case studies from Dr. McAll's work on Ancestral Healing. Follow Dr. McCall into his patient's lives as he identifies the ancestor who is doing the haunting and treats them as a soul in need of help and release.
Back Cover:

Healing the Haunted is different from anything you have ever read before about Ghosts.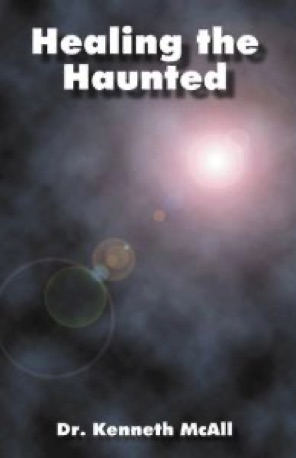 The settings for his true-life Ghost stories are many and varied: rural Norfolk: a large UK military base; the South East coast; Cornwall; English Cathedral towns; the Channel Islands; Northern Ireland; the "Bermuda Triangle"; Chicago; California; Texas; Australia; India-even Peking.
Dr. McCall's medical and religious experiences have led him to make sensational new discoveries. He believes many Ghosts, or Haunted souls, are our tormented ancestors. By drawing up a Family Tree he can identify the Ghosts responsible for haunting. By holding a religious service he can liberate these Ghosts from their tormented state and stop them frightening people and haunting places.
THE SPIRITUAL DIMENSION IN MODERN PSYCHIATRY
AND
THE WORDS FROM THE HEART OF OUR LADY OF MEDJUGORJE
THAT REINFORCE THIS SPIRITUAL DIMENSION
The Spiritual Dimension in Modern Psychiatry
By
William Wilkie MB MS DPM
A paper given at the Institute of Australasian Psychiatry's Conference
" New Directions "
at
Netanya Noosa Resort
12 th to 15 th September 2003.
On Medline, I found this abstract of a case study from an emergency psychiatric outreach team that serves homeless and mentally ill persons in New York City :
"Mr. V was homeless and believed that he was possessed by evil spirits who were causing his physical and mental problems. He was hospitalized involuntarily twice for medical reasons, but he refused to cooperate in his treatment and returned to the streets after his first hospitalization. After one visit by a spiritual healer during his second hospitalization, Mr. V began to participate in his treatment. He was discharged to a nursing home, and after three years he had not returned to the streets."
The role of an espiritista in the treatment of a homeless, mentally ill hispanic man. Psychiatr Serv 2000 Dec;51(12):1572-4    (ISSN: 1075-2730) Tsemberis S; Stefancic A pathman101@aol.com.
Elements in this story are not uncommon in the treatment of the mentally ill. Medically trained specialists are unable to help a sick man because they do not know how to respond when he says he is possessed by evil spirits. And yet one visit by someone who understands what this man is talking about, is able to significantly improve the therapeutic outcome.
On 4th June 2003, I saw a 27 year old woman who was getting weekly ECT for psychotic depression.
Here is an excerpt from the referring letter ( names have been changed ) :
"Thank you for seeing Mrs Mary Smith for a second opinion re Mary who has a psychotic depression.
Mary has been seeing Dr X who has recently told her husband Tom that Mary may not get better and may deteriorate and ultimately require institutionalisation. This has been the trigger for the request to get another opinion."
" Mary had post natal depression after her first two children were born and this responded to medication. After the third child was born, Mary suffered a psychotic breakdown which has not resolved. "
" Mary is on Serenace and Risperidone and a new medication the name of which she cannot recall. Mary has been having ECT for two years and this has been weekly for approximately 12 months. This severely affects memory, rendering CBT useless. George Black is a counsellor that Mary has been seeing. He has recorded some sessions he has had and has made these available for your information. "
" Mary hears voices telling her to kill herself and her family. She feels that items of news on TV are directed to her. Mary tells me she has no energy, no interest and says she feels numb rather than sad or happy. "
This woman was taking Risperidone and Haloperidol, Cogentin and Efexor XR 150mg daily. She had a gross tremor worse in the left hand, and was unable to give a personal history. She had forgotten her secondary school days and much of her adult life.
On 29th July 2003 I wrote to the referring doctor saying that Mary was now well and would continue to see me monthly.
She was taking Efexor XR 150mg daily as her only medication.
My explanation for Mary's recovery :
" The means of Mary's recovery has been the correct diagnosis of the voices (usually male) telling her she was useless and should kill herself and her family. For some months before I saw Mary, the voices would begin immediately after the weekly ECT, when Mary's nervous system was in a weakened state. "
" Mary has made a good recovery as a result of specific prayers aimed at removing this entity, involving a Catholic priest. She is now home with her husband and her boys, and enjoying her role as a mother.
Unfortunately, as a result of all the ECT Mary endured, she has forgotten a great deal of life experiences, including how to drive the car. "
In human consciousness, there are at least three different realities :
• A material reality, the world of things
• A poetic reality, the world of stories and ideas
• A spiritual reality, the world of unseen powers and entities
Western psychiatry has tended to avoid the spiritual reality and as a result, some important avenues of psychiatric treatment have been virtually ignored.
However, those psychiatrists willing to acknowledge that there is a spiritual dimension, and who are willing to learn a few basic rules, can greatly expand their clinical effectiveness.
Spiritually aware psychiatrists may be more effective in assessing :
• Unexplained suffering from unresolved issues in the family tree
• Behavioural aberrations caused by demonic activity
• Religious experiences in patients treated for psychotic illnesses
• "Friendly" spirits in isolated psychotic patients
• Claims by patients of having been cursed.
Spiritually aware psychiatrists may have an understanding of pain and suffering that is different from orthodox atheist psychiatry.
Instead of viewing the emotional pain of a depressed or anxious patient as the disease to be treated,
the suffering is more likely to be seen as the signpost pointing the way to the diagnosis.
Pain is always our friend. Emotional pain is always our friend
Just as physical pain directs our attention to tissues that are compromised in some way, emotional pain reveals the underlying issues and the relationships that are important to us.
Orthodox atheistic psychiatry has tended to consider emotional suffering as a disease to be treated. Too often the signal value of the suffering is ignored, and the psychiatrist neglects to search for the meaning behind the suffering, focusing only on symptom relief.
Unexplained Suffering and the Family Tree
Most psychiatrists have encountered patients who appear to be incurable. One type of incurable patient is a person with a sensitive nature, who begins to suffer from anxiety, irrational fears, depression or psychosomatic symptoms for which there is no reasonable explanation. No medication seems to help, neither does electroconvulsive therapy. Psychotherapy may not be effective either because it is difficult to find the stressors which provoked the illness.
In taking a history from such a patient, I usually ask what the suffering feels like.
" As if ? " Then I write down exactly the words the patient uses.
In some cases the family tree history will draw attention to a deceased relative whose manner of death or way of living is symbolised by the symptoms experienced by the patient.
Sometimes the patient's symptoms seem to resemble the emotions the deceased person would have experienced at the time of death. The unexplained suffering of the patient represents a living memorial to this deceased person.
In these cases, there is usually something irregular about that death.
For example, someone lost at sea where there was no funeral because there was no corpse, a stillborn child where the body went to the pathologists or was disposed of by the hospital, a person whose behaviour was so offensive that no relatives attended the funeral, an aborted child whose existence was kept secret, a suicide, a murder victim etc.
A few examples :
Suffering
1---Feeling as if "I would never see my family again, associated with a feeling of suffocation".
2---Chronic fatigue. "I feel as if my body parts aren't connected."
3---Unexplained severe pain in the neck about C6 level, occurring after the patient had done studies in theology.
4---Phantom limb pain from an arm blown off in a trench in France in the First World War.
History
1---Her brother died in the ambulance on the way to hospital after a car smash. Had a stove-in chest. The brother had sexually abused the patient when she was small, and had never apologised. The suffering ceased after a memorial communion service where the patient apologised for her brother's sins.
2---Patient's father deserted the family, was an alcoholic derelict.
He was run over by an express train, and his body was collected in several plastic bags.
No family member had attended his funeral because he was so despised.
3---Patient's uncle was beheaded in Ambon by the Japanese. The patient had been the only practising Christian in his family, the only one likely to be able to say prayers for the soul of the uncle.
4---Two friends were killed by the same explosion. There was no military funeral for them because there were no body parts to bury. The phantom limb pain stopped abruptly after a memorial funeral service had been arranged for the two friends.
In my experience,
a Holy Communion Service for a lost soul,
at which suitable apologies are offered to God on behalf of the deceased person,
can produce remarkable cures of people who have been deemed hitherto incurable. Surprisingly, such healing does not depend on psychological factors.
In many cases, the patient only became aware of the family history after experiencing the symptoms.
Furthermore, I have been involved in several cases where the patient suffering the symptoms was healed after a communion service held without the patient's knowledge.
To test whether such healings are possible, all one needs to do is to begin recording family tree histories and listening closely to how patients describe their difficulties. This is very simple, and very rewarding.
Over the years I have noted certain elements in family tree histories which appear to be potent causes of emotional difficulty in sensitive family members. Some examples :
• A young couple who terminate their first pregnancy and then later marry and have a family. The child next to the aborted one may develop a deadly perfectionism, often expressed in anorexia nervosa.
• The parents wonder where the "If I can't shape up I'll have to ship out!" attitude in their perfectionistic child came from. In fact it is a persistent ethos which will exist in the family until the fact of the abortion is acknowledged and the aborted child named and handed over to God.
• A family tradition of naming the first child a particular name. This child dies and is replaced by another child who is then given the same name. The survivor sometimes has great difficulty with his basic self-concept, even though he knows nothing of the child with the same name who died.
• Where a certain name comes down the family tree, the person whom other people have been named after, may have a continual influence on the family.
• When one twin dies at birth, the other surviving twin may feel a pressure to achieve for both of them.
People interested in learning more about this method of healing could read,
Kenneth McAll's book " Healing the Family Tree. "
Indigenous Belief Systems
I have looked closely at the belief systems of Australian Aboriginal people and compared them with Roman Catholicism and Tibetan Buddhism in relation to the fate of the soul.
I have found three books particularly useful :
• Voices of the First Day: Awakening in the Aboriginal Dreamtime by Robert Lawlor
• PURGATORY Explained by the Lives and Legends of the Saints By Fr. F.X. Schouppe
• Buddhist Scriptures- Authors Edward Conze, Thomas Wyatt
I see only minor differences between Australian Aboriginal concepts and those of the Catholic Church and of Tibetan Buddhism in their teachings on the immediate fate of the soul after death. The state of the soul known as Purgatory in Catholic theology is the same as the Intermediate State described by Tibetan Buddhism.
The mourning and burial practices of Australian Aboriginal people are designed to minimise the negative influences of the recently deceased on their living relatives and communities. I understand that much the same applies to native Americans and the indigenous peoples of Asia and the Pacific.
Australian Aboriginal people believe that one part of the soul - the "ego-soul" or "trickster" may resent being dead and will do all it can to draw attention to its plight. To prevent this unhappy situation, a sensible person will prepare his soul not to fear death and be ready for its journey to its ultimate destination. Those people who have squandered their opportunities during life to attain spiritual awareness are likely to become earthbound after death and cause difficulties for the community.
This is why Aboriginal people will avoid mentioning the name of the deceased for at least a year after their death. Simply saying their name may attract the deceased person's ego-soul to wherever the name is uttered, if the ego-soul is in an earthbound state.
It is important for psychiatrists to become aware of this aspect of Australian Aboriginal culture. I saw a medico-legal report by a psychiatrist inferring that an Aboriginal man had a pathological grief reaction because he pointedly avoided mentioning the name of his son who had died about six months earlier. If the psychiatrist had used a roundabout way of discussing this death, the patient would have been able to talk about it within the limits of the rules forbidding direct references and saying the name of the deceased.
Modern ways have virtually destroyed the burial practices of indigenous people, and many indigenous people believe we are reaping the bitter harvest caused by spiritual pollution from fragmented and wandering souls who were not accorded the proper mourning and burial ceremonies.
Many people believe that places where Aboriginal people and white settlers were murdered during Australia's colonial history are still causing spiritual disturbances today. There is a great need for combined Aboriginal ceremonies and Holy Communion Services to be held at these places.
The Existence of Evil and of Demonic Activity
Psychiatrists who have no belief in God are usually dismissive of claims that there are evil spirits that can harm people and take over their minds. Many psychiatrists have difficulty with the word "evil", usually preferring not to use this word at all. Whereas ordinary folk can easily decide if some person or some behaviour is evil, it seems the better educated we become, the greater the difficulty. Furthermore, psychiatrists and psychologists when asked to explain obviously evil behaviour usually offer a variety of explanations which the general public find unsatisfactory and inadequate.
Forensic psychiatrist Robert Simon in his book Bad Men Do What Good Men Dream says that everyone has a dark side, and explains "Perhaps our dark side comes from our evolutionary heritage, in which aggression ensured our survival. Maybe it is the result of faulty wiring in our brains. The depletion of certain neurotransmitters, such as serotonin, has been found to parallel aggressive behaviour. Our brains are wired for aggression, and can short-circuit into violence." (page 3)
While Simon's own explanation of evil is basically a maybe and a perhaps, he is nevertheless critical of those who offer clear explanations :
"In the Middle Ages, ecclesiastical thinking held that aggression and violence were caused by foreign, evil spirits besetting an individual. In the 20th century, those of us who exclusively ascribe aggression and violence to sickness fall prey to the same inherently flawed perception of man as did the clerics of the Middle Ages." (page 11)
Robert Simon's book has been enthusiastically reviewed by people who represent current psychiatric orthodoxy. In my view, he presents the current "establishment" view. But what actually is orthodox psychiatry's opinion about evil? The only clarity in Simon's views on evil is that this "dark side" of human beings affects every one of us, and has always done so.
This view is of course entirely consistent with the Christian doctrine of original sin. The official teaching of the Catholic Church also agrees with Simon's opinion that that our human tendency towards bad behaviour is widely misunderstood :
"Ignorance of the fact that man has a wounded nature inclined to evil gives rise to serious errors in the areas of education, politics, social action and morals." Catechism of the Catholic Church 2nd edition St Paul's Publications. Page 103 (Para 407)
Simon has revealed his ignorance of what mediaeval theology actually taught on the nature of evil. The Catholic Church even then clearly differentiated between mental illness and the presence of evil spirits :
"The solemn exorcism, called 'a major exorcism' can be performed only by a priest and with the permission of the bishop. The priest must proceed with prudence, strictly observing the rules established by the Church. Exorcism is directed at the expulsion of demons or to the liberation from demonic possession through the spiritual authority which Jesus entrusted to his Church. Illness, especially psychological illness is a very different matter; treating this is the concern of medical science. Therefore, before an exorcism is performed, it is important to ascertain that one is dealing with the presence of the Evil One, and not an illness."
( Catechism of the Catholic Church para 1673 )
That this is not just a modern view is emphasised by Fr Gabriele Amorth, exorcist in the Diocese of Rome. He points out that the first experts to caution against confusing mental illness with demonic activity " were the ecclesiastic authorities themselves. Since 1583, when it first appeared among the decrees of the Synod of Reims, the Church gave warning about the danger of mistaking mental illness for diabolical possession. " (page 47)
In contrast with modern psychiatry's confused position on evil, Christianity has a clear and specific understanding.
The Christian writer Francis MacNutt in his book Deliverance From Evil Spirits- A Practical Manual sets out four basic concepts ( page 46 ) :
1. Evil is something we cannot overcome by simple human good will and teaching. Evil is, at its root, demonic and too great for us to overcome.
2. It is for this purpose that Jesus came : to overcome evil.
3. Evil cannot be overcome just through teaching ethical values, but by the power of God, which is given to us by the Holy Spirit.
4. Through prayer- prayer for healing and prayer for deliverance- we become channels for Jesus to heal and to free people (as well as institutions and societies) from the evil that weighs them down.
Modern psychiatry and Christianity both describe evil as having been with mankind from the very beginning. However, the orthodox psychiatric view as outlined by Robert Simon is one of confused hopelessness. Modern forensic psychiatry can observe that people do evil, but seems unwilling or unable to explain it or do anything about it.
By contrast, Christianity offers a clearly defined therapeutic pathway from the point of finding the causes of evil to the point of curing the individual who wants to be healed.
Symptoms and Behaviour Associated with Demonic Activity
All human beings are subject to temptation. Temptation is referred to by exorcist Fr Amorth as the ordinary activity of demons. None of us are exempt. The Gospels describe how Jesus himself was tempted by Satan.
Sometimes temptation becomes so severe that the patient's life is seriously disrupted by obsessive thoughts, and the term demonic obsession may be used. It may be difficult initially to differentiate demonic obsession from obsessive-compulsive disorder.
In demonic obsession, the usual medications which help diminish obsessive-compulsive behaviour (such as clomipramine and the SSRI drugs) will be ineffective. Furthermore, there is a characteristic twisted ness in demonic obsession. The obsessions will be seen to be aimed at tempting the patient into activities which would cause ruin to his reputation, health, or life itself, such as obsessive thoughts of homicide, suicide, abnormal sexual acts, and there may be an increased appetite for illicit drugs and alcohol.
In his foreword to the Italian edition of Gabriele Amorth's book, An Exorcist Tells His Story, Father Candido Amantini, an exorcist for 36 years, writes: " An illness that is associated with even the lowest levels of demonic activity is peculiarly resistant to every known prescription drug. In contrast, even illnesses that are considered mortal are mysteriously healed by religious interventions ."
More serious than demonic obsession is demonic oppression. Here the afflicted person is aware of a presence with him, weighing him down, but not in him. The demonised person is often attacked in dreams. Sometimes he might claim he wasn't asleep at the time, but was pummelled and pushed by some unseen entity while lying in bed. In demonic oppression the patient looks as though he is carrying a heavy load, and has a characteristic defeated appearance.
The person oppressed by evil spirits may be often angry or deeply depressed, with inner urgings towards revenge or suicide. He may feel afraid of what he might do if he gave in to temptation to commit some violent act.
In demonic possession, the evil spirit actually takes over the person's body from time to time. During these periods of possession, the afflicted person will demonstrate causeless spite, anger and hatred, arrogance and disdain, all consistent with the behaviour of an entity that hates human beings.
However, there will also be periods when the person is able to go about his business, with an appearance of normality. In these periods of seeming normality, however, the patient is rarely at peace. When the evil spirit takes over, the patient will not be able to remember later what has taken place in that time.
People with experience in the deliverance ministry often remark on a characteristic appearance associated with a darkness in the eyes of a possessed person.
Dissociative Identity Disorder
The differential diagnosis of demon possession will include dissociative identity disorder. Some of the identities in patients suffering from DID can be aggressive and confronting, and an inexperienced clinician may initially mistake such alter-egos as demonic entities.
Currently I have three patients being treated for Dissociative Identity Disorder. Two of them actually know each other. About two years ago they asked for a joint interview to discuss the presence of a personality that bothered one of these patients. This bothersome personality was nasty, critical and demeaning, urging the patient to harm her children, herself and her husband.
At the meeting, it was decided that this personality wasn't a personality at all, but an alien entity that had insinuated itself through a particular vulnerability of this patient. The patient ordered this entity to leave in the name and authority of Jesus. It disappeared and has not appeared since.
In my experience it is not difficult at all to distinguish between alter-egos in dissociative identity disorder and alien spirits in patients suffering with demonic problems. With demonic activity we are dealing with a non-human entity, alien to the personality. It is derisive of human beings, unforgiving of our frailties, has no warmth or sense of humour, and is religious in a twisted nasty way. By contrast, alternative personalities in dissociative identity disorder are obvious different versions of the main human personality, complementary to the others.
Treatment of Demonic Possession
Healing the demonised patient involves close cooperation between the psychiatrist and the clergy.
The principles involved in getting rid of an unwanted demonic entity are the same as those involved in getting rid of an unwanted possum in the ceiling. Firstly, we have to find out what the intruder is, and how it gained entry.
Then, after closing off the entry points, we need to trap the intruder, get control over it, and force it to leave. We will then re-locate the intruder to a place far away so that it cannot return.
The psychiatrist's role in the successful treatment of a demonised patient is by far the most important - discovering how the evil spirit gained access to the patient's personality and closing off those points of entry.
In many cases, the patient has been involved in the occult, and has deliberately invited an evil spirit in, in the hope of gaining some extra knowledge or power. Finding the point of entry is therefore not difficult in these cases. However, it is important to know why this person was willing to hand over his autonomy to a spiritual entity, because the patient may be tempted to do it again.
In some cases, the point of entry of an evil spirit is through a gaping emotional wound in a vulnerable person. A helpless traumatised child has made a vow that when he is big enough to do so, he will enact vengeance and forcibly extract compensation for his deprivations and pain.
For example, a boy may decide that when he is big enough he will bash his father in return for the undeserved bashings he received. Having bashed his father, he usually does not stop there, and may allow himself the right to use violence on others.
Healing up the emotional wounds that have allowed entry of evil spirits will require the skill of a competent psychotherapist. Medication might be useful, and it is better to proceed slowly and carefully.
Eventually the patient may be able to renounce his previous claim that he has a right to exact vengeance or demand compensation. Evil is legalistic. Sometimes the patient needs to put in writing that fact that he has changed his mind and is no longer claiming the right to harm others.
There is a paradox here. The patient who is demonised will not respond to orthodox psychiatric treatment, and ultimately will be healed through simple deliverance prayers or solemn exorcism. However, the preparation of the patient before the deliverance prayers is the most important aspect of the healing process, and this preparation is the province of the trained psychiatrist.
In addressing past hurts, medication may be useful in reducing the severity of emotional reactions to events being discussed. Medication will not cure a demonised patient, but it help to prepare the patient for a cure.
It is important to remember that only after a patient accepts the authority of Jesus can that person be helped through the deliverance ministry. Only Christians can be helped by deliverance prayers. However, a spiritually aware psychiatrist may still be able to help a demonised person by addressing the point of entry of an evil spirit.
The Our Father or Lord's Prayer is a prayer that can be said by people of any religious affiliation. It has no mention of Jesus Christ because it is a prayer that Jesus himself used. This prayer is very useful in that it contains the exorcism at the end- "and deliver us from evil."
I don't intend in this short paper to go into the details of what happens in a deliverance session. Dealing with evil spirits face to face is only for those properly trained in this ministry.
It is worth stating, however, that once a deliverance session has started, there will be no doubt about the correct diagnosis. When demonised patients are being prayed for, the demonic entities will manifest themselves in various ways. The patient may begin to writhe, with facial contortions, and gusts of coughing, belching, vomiting roaring or screaming.
According to Fr Amorth and other exorcists, the reason the demons manifest themselves when the patient is being prayed over, is that the demons are afraid of the name of Jesus Christ and will do all they can to frighten the patient into putting a stop to the prayer activity. Evil spirits know Jesus as their deadly enemy .
We are told by the apostle John that " The Son of God appeared for this very reason, to destroy what the Devil had done. "
( 1 John 3:8 )
The behaviour of a person in whom an evil spirit is manifesting itself is unlike that of an acutely psychotic person, and an experienced psychiatrist is unlikely to mistake one for the other. For example an evil spirit may be able to converse with the exorcist in a language unknown to the demonised person, about matters known only to the exorcist and not the patient. In a well-known exorcism carried out in Iowa in the United States in 1928, the evil spirit knew those personal sins of the exorcist that had not been dealt with in confession. (Begone Satan)
The after-care of a patient who has been successfully delivered from the influence of a demonic entity is very important. The psychiatrist will be able help the patient deal with life stresses in a healthy way, healing and preventing emotional wounds before they can become points of re-entry.
Friendly and Familiar Spirits
I have treated a number of patients over the years who claimed to have a special relationship with a friendly spirit who talks to them and fills the role of companion in their lives. This friendly spirit becomes their advisor, their entertainer and unseen witty observer.
The usual diagnosis is schizophrenia, and these patients have usually been prescribed antipsychotic medication, which they may or may not be taking.
These hallucinated companions sometimes have names that resemble the tribal names of native Americans. One was called "Nateewa", another patient had a spirit companion called "Grey Wolf". Many spirit mediums have "spirit guides" who likewise have names like those of native Americans. Sometimes these spirits claim to have been in the family for generations.
Sometimes these friendly spirits want to have a sexual relationship with the patient. One seriously disturbed female patient claimed that sex with the spirits was better than sex with a man.
Over time, the patient usually finds the spirit becoming more and more demanding, less and less affable, and ultimately reveals its malicious intent. The entity may suggest suicide so that the patient and the spirit can be together.
In my experience, the presence of such a familiar spirit in a psychotic patient is a cause for grave concern.
Suicide is a real possibility.
It is important for the psychiatrist to encourage the patient to attend regularly for outpatient sessions, even though the patient may prefer to stay home with his spirit companion(s). Because the patient becomes more and more isolated from friends and relatives, the relationship with the doctor may be the only healthy relationship in which the patient can talk personally.
Eventually a time will come when the patient becomes aware of the malicious intent of these spirit companions. If the patient is a Christian, then deliverance prayers are useful. If not, the relationship with the doctor may give the patient enough self-confidence to begin ignoring the spirits, in the manner portrayed by Russell Crowe as Princeton mathematician John Nash in the movie "A Beautiful Mind."
Patients Sexually Abused as Children, Who Cut Themselves as Adults
Here are excerpts from some abstracts in the research literature showing a relationship between sexual abuse in childhood and adolescence and self-harming behaviour later as adults.
Childhood sexual and physical abuse and adult self-harm and suicidal behaviour: a literature review. Can J Psychiatry 1998 Oct;43(8):793-800    (ISSN: 0706-7437)
Santa Mina EE; Gallop RM Inpatient Mental Health Services, St Michael's Hospital, Toronto, Ontario "..empirical studies have generally demonstrated more reports of self-harm, suicidal ideation, and suicidal behaviour in clinical and community populations of adults who report sexual and/or physical abuse in childhood than in comparison groups who do not report abuse."
Childhood trauma, dissociation and self-harming behaviour: a pilot study.
Br J Med Psychol 2000 Jun;73 ( Pt 2):269-78    (ISSN: 0007-1129)
Low G; Jones D; MacLeod A; Power M; Duggan C Rampton Hospital, Retford, UK.
"Childhood trauma is known to be an important antecedent in those who engage in deliberate self-harm (DSH). We aimed to explore the mediating mechanisms between childhood trauma and subsequent DSH in a sample of women detained in a high secure setting… "two paths emerged: one major path which linked childhood sexual abuse to DSH via increased dissociation and another, more minor association, linking childhood sexual abuse via reduced self-esteem."
The relationships among childhood abuse , borderline personality, and self -harm behavior in psychiatric inpatients. Violence Vict 2002 Feb;17(1):49-55     (ISSN: 0886-6708)
Sansone RA; Gaither GA; Songer DA Wright State University School of Medicine, Dayton, Ohio, USA.
"The current study was undertaken to explore the relationships among childhood abuse subtypes ( sexual , physical, and emotional abuse ; witnessing violence), three diagnostic screenings for borderline personality disorder (BPD), and self -harm behavior. Psychiatric inpatients (N = 77) were evaluated for childhood abuse histories through a survey. Participants also underwent assessment for BPD using a self -report measure, clinical diagnosis, and a DSM-IV checklist. Finally, each was assessed for self -harm behavior using the 22-item Self -Harm Inventory (SHI). Compared with non- abused participants, those with abuse histories (with the exception of witnessing violence) had a significantly greater number of BPD confirmations (i.e., self -report, clinical diagnosis, DSM-IV checklist) as well as self -harm behaviors. When examining the total number of endorsed abuse subtypes, there was a significant correlation with the number of self -harm behaviors, but not the number of BPD diagnoses. Among psychiatric inpatients, childhood abuse demonstrates a complex relationship to BPD diagnoses and self -harm behavior."
Sexual molestation of males: associations with psychological disturbance.
Br J Psychiatry 2002 Aug;181:153-7    (ISSN: 0007-1250) King M; Coxell A; Mezey G Department of Psychiatry and Behavioural Sciences, Royal Free and University College Medical School, London, UK. m.king@rfc.ucl.ac.uk.
…"Men reporting 'consenting' sexual experiences when aged under 16 years also were more likely to report acts of self-harm (odds ratio=1.7, range=0-2.8). CONCLUSIONS: Sexual abuse as a child or adult is associated with later psychological problems. All forms of sexual molestation were predictive of deliberate self-harming behaviour in men."
What is the connection between cutting oneself to draw blood and having been sexually abused as a child? The study by Sansone, Gaither and Songer (above) indicates that the connection is not simply that sexual abuse in childhood leads to borderline personality disorder which is expressed in self-harming behaviours. Similarly, the study by Low et al reported in the British Journal of Medical Psychology found the main relationship between sexual abuse and later self-harm was via "increased dissociation". I think it would be reasonable to assume that increased dissociation refers to an altered state of consciousness at the time the self-harm was taking place.
In my practice, I have noticed that cutting oneself is more likely when the sexual activity went on for a period of time, and the paedophile was able to convince the child that he or she was the one to blame for the sexual activity. Patients who believe that they were bad, sexy little girls are the ones more likely to cut themselves as adults. I note that the study reported in the British Journal of Psychiatry in August 2002, showed that this trend was certainly true for boys.
I have asked patients why they cut themselves. Answers include:
• It feels good.
• It relieves the tension that is welling up inside them.
• It causes a visible wound so that people can see how much they are suffering inside.
• They feel numb, and the pain brings them back to reality.
• It brings the suffering to the surface.
I find these explanations inadequate. I have never heard a butcher or a cook who cut themselves accidentally ever say it felt good or relieved tension. Instead I have another explanation that connects self blame for sexual abuse and cutting oneself to draw blood.
In the first Book of Kings in the Holy Bible, chapter 18, there is an account of a confrontation between the prophet Elijah and the priests belonging to the Canaanite gods Baal and Asherah. The worship of the particular Baal by these people involved penis worship, and the worship of Asherah involved going up to temples built on top of hills and having sexual intercourse with the holy prostitutes representing Asherah. By verse 27 of 1 Kings 18, the priests of Baal and Asherah were having difficulty calling down fire from their god Baal on their altar:
27. At noon Elijah started making fun of them: "Pray Louder! He is a god! Maybe he is day-dreaming or relieving himself, or maybe he's gone on a journey! Or maybe he's sleeping, and you've got to wake him up!" So the prophets prayed louder and cut themselves with knives and daggers, according to their ritual, until blood flowed.
(Good News Bible- Today's English Version)
People who belong to the gods of sexual abuse cut themselves to draw blood.
In my view, people who blame themselves for the sexual abuse done to them by devious paedophiles have unwittingly given permission for demons of sexual abuse to affect their lives. They have unknowingly allowed themselves to be demonised.
This is important, because it means that adults who cut themselves after being sexually abused as children are probably going to need deliverance in some form. I have found the most important aspect in healing these people is to get them to acknowledge that they were in fact innocent and they now have to stop blaming themselves.
When they no longer blame themselves, the demonic entities no longer have any legal right to have access to their minds. This may be all it requires for them to get rid of the demon that has been urging them to cut themselves or commit suicide.
Curses and Witchcraft
In taking detailed family tree histories, occasionally one finds patterns of misfortune, infertility, business and career failure and broken relationships that seem to defy explanation by learning theory or genetics. Looking at the sad story of such a family, it can seem that this family has been continually opposed by some underlying malice. Members of the family may say they feel as if the family is subject to an ongoing curse.
I define a curse as a negative prayer, which aims to recruit demonic malice against the object of the curse. Usually the person who makes the curse is spiritually damaged in the process of directing evil towards someone else.
In Australia, the only long-standing tradition of rituals aimed at harming someone were practiced by some Aboriginal people within the confines of their belief systems. Various practices often referred to as "singing" people who have done something wrong, are aimed at inducing the guilty person to give up his life. White Australians and many Aboriginal people know little about these practices.
Immigrants to Australia from various countries may bring with them some belief in the power of curses, "hexes" and "spells" out of their own traditions. Usually, these are not transmitted to the next generation.
However, an increasing interest in new-age spirituality and alternative religions amongst young people, particularly in association with the use of cannabis and other illegal drugs, has led to an increase in home-grown forms of witchcraft and satanism. Some of these activities are referred to by their practitioners as "white" or "green" witchcraft or wicca, along with the claim that they have totally benign aims which they hope to achieve by appealing to nature spirits.
In my view, none of these activities are innocent, and young people getting involved in such practices are at risk of being sexually abused, drawn into criminal activity and ultimately of committing suicide.
Guiding Principles in Dealing With Curses
There are few experts in Australia on the subject of hexes and curses causing physical and emotional illnesses. Health professionals who take this subject seriously usually refer to overseas literature in deciding how to help a person who appears to be the victim of a curse.
I have summarised what I think would be commonly held views on the subject:
• Hexes, curses and spells are real, and are capable of doing harm.
• In general, curses are not effective against people who make regular use of the sacraments of the Church – confession and reconciliation, Holy Communion and the anointing of the sick.
• A common ritual means of putting a curse on someone is to make an effigy or doll that represents that person, and then to disfigure the doll or stick pins into it to represent the sort of harm wished on the victim.
• Sometimes something symbolic is mixed with food or drink and the victim unknowingly swallows it. Or a person is induced to wear some item of jewellery or clothing that has been used in some ritual involving evil spirits.
• The harm caused to a person who has been cursed, is caused by evil spirits attacking the person cursed.
• Dealing with a curse involves two processes- improving the cursed victim's defences against evil, and getting rid of evil spirits through specific prayers.
• As the formula for the putting on of a verbal curse usually involves saying something three times, a blessing used to remove the curse is usually said three times.
• People involved in putting curses on people are themselves afflicted by evil spirits. These evil spirits will claim to have a legal right of entry because there has been an implied contract between the evil spirit and the person making the curse.
The future of orthodox psychiatry
In my view, psychiatry that fails to acknowledge the presence and relevance of the spiritual reality in people's lives is not going to last much longer.
Increasingly, people are losing respect for psychiatrists who see their role as making DSM-4 diagnoses and prescribing drugs and ECT. The question is often asked why psychiatrists should be paid high fees for simply checking off a list of symptoms and prescribing medication. A nurse with a clipboard, or a patient checking off symptoms on a computer, could do as well. And then a general practitioner could prescribe the drugs.
It appears that the Health Insurance Commission, with the new provision for general practitioner fees for the management of a psychiatric disorder, has a similar view.
In fact,
psychiatry done properly is potentially our most important medical specialty,
because psychiatry done properly addresses the causes of the major killing diseases ; such as drug and alcohol use, risk taking, unhealthy life styles and suicide.
The sad fact is, however, that psychiatry is not being done properly, and it may already be too late.
REFERENCES
Amorth, Gabriele An Exorcist Tells His Story, published in 1999 by Ignatius Press, San Francisco. ISBN 0-89870-710-2
BEGONE SATAN! by Rev. Celestine Kapsner NIHIL OBSTAT: Rev. Alexius Hoffmann, O.S.B. IMPRIMATUR: Joseph F. Busch, Bishop of St. Cloud, Minnesota July 23, 1935 Originally published in English by Rev. Celestine Kapsner, O.S.B. Electronic Copyright © 2000 EWTN All Rights Reserved. An free electronic version of this book is available from the website at www.ewtn.com Courtesy of Eternal Word Television Network, 5817 Old Leeds Road, Irondale, AL 35210 U.S.A. A printed version is available from TAN BOOKS AND PUBLISHERS, INC. P. O. Box 424 Rockford, Illinois 61105 U.S.A.
Buddhist Scriptures Authors Edward Conze, Thomas Wyatt Published by Viking Press, July, 1959 ISBN: 0140440887
Catechism of the Catholic Church 2nd edition St Paul's Publications, PO Box 906, Strathfield NSW 2135 ISBN 1 876295 35 X www.stpauls.com.au
McAll Kenneth Healing the Family Tree Sheldon Press, London 1982
MacNutt Francis Deliverance From Evil Spirits- A Practical Manual Published in 1995, 9th printing 2002, by Chosen Books, PO Box 6287, Grand Rapids MI 49516-6287 ISBN 0-8007-9232-7
Purgatory Explained by the Lives and Legends of the Saints By Fr. F.X. Schouppe, S.J Published by Tan Books & Publishers, Inc.; (August 1993) ISBN: 0895553015
Simon Robert I. Bad Men Do What Good Men Dream Published by American Psychiatric Press Inc. in 1996 ISBN 0-88048-688-0
Voices of the First Day: Awakening in the Aboriginal Dreamtime by Robert Lawlor ISBN 0-89281-355-5 Published by Inner Traditions.
Dr. William Wilkie
101 Silverton PL
Wickham Tce
Brisbane
QLD
07 38 32 54 54
" IN PURGATORY THERE ARE DIFFERENT LEVELS ;
THE LOWEST IS CLOSE TO HELL
AND
THE HIGHEST GRADUALLY DRAWS NEAR HEAVEN.
IT IS NOT ON ALL SOULS DAY,
BUT AT CHRISTMAS,
THAT THE GREATEST NUMBER OF SOULS LEAVE PURGATORY.
THERE ARE IN PURGATORY,
SOULS WHO PRAY ARDENTLY TO GOD,
BUT FOR WHOM NO RELATIVE OR FRIEND PRAYS ON EARTH.
GOD MAKES THEM BENEFIT FROM THE PRAYERS OF OTHER PEOPLE.
IT HAPPENS THAT GOD PERMITS THEM TO MANIFEST THEMSELVES IN DIFFERENT WAYS,
CLOSE TO THEIR RELATIVES ON EARTH,
IN ORDER TO REMIND MEN OF THE EXISTENCE OF PURGATORY
AND
TO SOLICIT THEIR PRAYERS TO COME CLOSE TO GOD WHO IS JUST,
BUT GOOD.
THE MAJORITY OF PEOPLE GO TO PURGATORY
MANY GO TO HELL
A SMALL NUMBER GO DIRECTLY TO HEAVEN. "
10 JANUARY 1983
" THERE IS A LARGE NUMBER OF SOULS WHO HAVE BEEN IN PURGATORY FOR A LONG TIME,
BECAUSE NO ONE PRAYS FOR THEM. "
21 JULY 1982
WESTERN PSYCHIATRY
HAS TENDED TO AVOID THE SPIRITUAL REALITY AND AS A RESULT,
SOME IMPORTANT AVENUES OF PSYCHIATRIC TREATMENT
HAVE BEEN VIRTUALLY IGNORED.
HOWEVER,
THOSE PSYCHIATRISTS WILLING TO ACKNOWLEDGE THAT THERE IS A
SPIRITUAL DIMENSION,
AND
WHO ARE WILLING TO LEARN A FEW BASIC RULES,
CAN GREATLY EXPAND THEIR CLINICAL EFFECTIVENESS.
SPIRITUALLY AWARE PSYCHIATRISTS MAY BE MORE EFFECTIVE IN ASSESSING :
* UNEXPLAINED SUFFERING FROM UNRESOLVED ISSUES IN THE FAMILY TREE
* BEHAVIOURAL ABERRATIONS CAUSED BY DEMONIC ACTIVITY
* RELIGIOUS EXPERIENCES IN PATIENTS TREATED FOR PSYCHOTIC ILLNESSES
* " FRIENDLY " SPIRITS IN ISOLATED PSYCHOTIC PATIENTS
* CLAIMS BY PATIENTS OF HAVING BEEN CURSED
SPIRITUALLY AWARE PSYCHIATRISTS MAY HAVE AN UNDERSTANDING
OF
PAIN AND SUFFERING THAT IS DIFFERENT FROM ORTHODOX ATHEIST PSYCHIATRY.
INSTEAD OF VIEWING THE EMOTIONAL PAIN OF A DEPRESSES OR ANXIOUS PATIENT
AS THE DISEASE TO BE TREATED.
THE SUFFERING IS MORE LIKELY TO BE SEEN AS THE SIGNPOST POINTING THE WAY TO THE DIAGNOSIS.
PAIN IS ALWAYS OUR FRIEND. EMOTIONAL PAIN IS ALWAYS OUR FRIEND.
JUST AS PHYSICAL PAIN DIRECTS OUR ATTENTION TO TISSUES THAT ARE COMPROMISED IN SOME WAY, EMOTIONAL PAIN REVEALS THE UNDERLYING ISSUES AND THE RELATIONSHIPS THAT ARE IMPORTANT TO US.
ORTHODOX ATHEISTIC PSYCHIATRY HAS TENDED TO CONSIDER EMOTIONAL SUFFERING AS A DISEASE TO BE TREATED.
TOO OFTEN THE SIGNAL VALUE OF THE SUFFERING IS IGNORED, AND THE PSYCHIATRIST NEGLECTS TO SEARCH FOR THE MEANING BEHIND THE SUFFERING, FOCUSING ONLY ON SYMPTOM RELIEF.
UNEXPLAINED SUFFERING AND THE FAMILY TREE
MOST PSYCHIATRISTS HAVE ENCOUNTERED PATIENTS WHO APPEAR TO BE INCURABLE. ONE TYPE OF INCURABLE PATIENT IS A PERSON WITH SENSITIVE NATURE, WHO BEGINS TO SUFFER FROM ANXIETY, IRRATIONAL FEARS, DEPRESSION OR PSYCHOSOMATIC SYMPTOMS FOR WHICH THERE IS NO REASONABLE EXPLANATION. NO MEDICATION SEEMS TO HELP, NEITHER DOES ELECTROCONVULSIVE THERAPY. PSYCHOTHERAPY MAY NOT BE EFFECTIVE EITHER BECAUSE IT IS DIFFICULT TO FIND THE STRESSORS WHICH PROVOKED THE ILLNESS.
IN TAKING A HISTORY FROM A SUCH A PATIENT,
I USUALLY ASK WHAT THE SUFFERING FEELS LIKE.
" AS IF ? " THEN I WRITE DOWN EXACTLY THE WORDS THE PATIENT USES :
IN SOME CASES THE FAMILY TREE HISTORY WILL DRAW ATTENTION TO A DECEASED RELATIVE WHOSE MANNER OF DEATH OR WAY OF LIVING IS SYMBOLISED BY THE SYMPTOMS EXPERIENCED BY THE PATIENT.
SOMETIMES THE PATIENT'S SYMPTOMS SEEM TO RESEMBLE THE EMOTIONS THE DECEASED PERSON WOULD HAVE EXPERIENCED AT THE TIME OF DEATH.
THE UNEXPLAINED SUFFERING OF THE PATIENT REPRESENTS A LIVING MEMORIAL TO THIS DECEASED PERSON.
IN THESE CASES, THERE IS USUALLY SOMETHING IRREGULAR ABOUT THE DEATH.
FOR EXAMPLE,
* SOMEONE LOST AT SEA WHERE THERE WAS NO FUNERAL BECAUSE THERE WAS NO CORPSE.
* A STILLBORN CHILD WHERE THE BODY WENT TO THE PATHOLOGISTS OR WAS DISPOSED OF BY THE HOSPITAL.
* A PERSON WHOSE BEHAVIOUR WAS SO OFFENSIVE THAT NO RELATIVES ATTEND THE FUNERAL.
* AN ABORTED CHILD WHOSE EXISTENCE WAS KEPT SECRET.
* A SUICIDE.
* A MURDER VICTIM ETC.
A FEW EXAMPLES OF THE PATIENT'S SUFFERING AND THE HISTORY DISCOVERED
SUFFERING :
1---FEELING AS IF " I WOULD NEVER SEE MY FAMILY AGAIN,
ASSOCIATED WITH A FEELING OF SUFFOCATION. "
HISTORY :
1---HER BROTHER DIED IN THE AMBULANCE ON THE WAY TO HOSPITAL AFTER A CAR CRASH. HE HAD A STOVE-IN CHEST. THE BROTHER HAD SEXUALLY ABUSED THE PATIENT WHEN SHE WAS SMALL, AND HAD NEVER APOLOGISED.
THE PATIENT'S SUFFERING CEASED AFTER A MEMORIAL COMMUNION SERVICE WHERE THE PATIENT APOLOGISED TO GOD FOR HER BROTHER'S SINS.
SUFFERING :
2---CHRONIC FATIGUE " I FEEL AS IF MY BODY PARTS AREN'T CONNECTED. "
HISTORY :
2---PATIENT'S FATHER DESERTED THE FAMILY, WAS AN ALOCHOLIC DERELICT.
HE WAS RUN OVER BY AN EXPRESS TRAIN, AND HIS BODY WAS COLLECTED IN SEVERAL PLASTIC BAGS.
NO FAMILY MEMBER HAD ATTENDED HIS FUNERAL BECAUSE HE WAS SO DESPISED.
THE PATIENT'S SUFFERING CEASED AFTER A MEMORIAL COMMUNION SERVICE WHERE THE PATIENT APOLOGISED TO GOD FOR HER FATHER'S SINS, AND FORGAVE HER FATHER FOR DESERTING THE FAMILY.
SUFFERING :
3---UNEXPLAINED SEVERE PAIN IN THE NECK ABOUT C6 LEVEL,
OCCURRING AFTER THE PATIENT DONE STUDIES IN THEOLOGY.
HISTORY :
3---PATIENT'S UNCLE WAS BEHEADED IN AMBON BY THE JAPANESE. THE PATIENT HAS BEEN THE ONLY PRACTISING CHRISTIAN IN HIS FAMILY,
THE ONLY ONE LIKELY TO BE ABLE TO SAY PRAYERS FOR THE SOUL OF THE UNCLE.
SUFFERING :
4---PHANTOM LIMB PAIN FROM AN ARM BLOWN OFF IN A TRENCH IN FRANCE IN THE FIRST WORLD WAR.
HISTORY :
4---TWO FRIENDS WERE KILLED BY THE SAME EXPLOSION.
THERE WAS NO MILITARY FUNERAL FOR THEM BECAUSE THERE WAS NO BODY PARTS TO BURY.
THE PHANTOM LIMB PAIN STOPPED ABRUPTLY AFTER A MEMORIAL FUNERAL SERVICE HAD BEEN ARRANGED FOR THE TWO FRIENDS.
IN MY EXPERIENCE,
A HOLY COMMUNION SERVICE FOR A LOST SOUL,
AT WHICH SUITABLE APOLOGIES
ARE OFFERED TO GOD ON BEHALF OF THE DECEASED PERSON,
CAN PRODUCE REMARKABLE CURES OF PEOPLE WHO HAVE BEEN DEEMED HITHERTO INCURABLE.
SURPRISINGLY,
SUCH HEALING DOES NOT DEPEND ON PSYCHOLOGICAL FACTORS.
IN MANY CASES,
THE PATIENT ONLY BECAME AWARE OF THE FAMILY HISTORY AFTER EXPERIENCING THE SYMPTOMS.
FURTHERMORE,
I HAVE BEEN INVOLVED IN SEVERAL CASES WHERE THE PATIENT SUFFERING THE SYMPTOMS WAS HEALED AFTER A COMMUNION SERVICE HELD WITHOUT THE PATIENT'S KNOWLEDGE.
TO TEST WHETHER SUCH HEALING ARE POSSIBLE,
ALL ONE NEEDS TO DO IS TO BEGIN RECORDING THE FAMILY TREE HISTORIES,
AND LISTENING CLOSELY TO HOW PATIENTS DESCRIBE THEIR DIFFICULTIES.
THIS IS VERY SIMPLE, AND VERY REWARDING.
IN FACT,
PSYCHIATRY DONE PROPERLY
IS POTENTIALLY OUR MOST IMPORTANT MEDICAL SPECIALTY.
BECAUSE PSYCHIATRY DONE PROPERLY ADDRESSES THE CAUSES OF
THE MAJOR KILLING DISEASES ;
*SUCH AS DRUG AND ALCOHOL USE.
*RISK TAKING.
*UNHEALTHY LIFE STYLES AND SUICIDE.
PEOPLE INTERESTED IN LEARNING MORE ABOUT THIS METHOD OF HEALING COULD READ,-------KENNETH McALL'S BOOKS
1-------" HEALING THE FAMILY TREE. "
2-------" A GUIDE TO HEALING THE FAMILY TREE. "
3-------" HEALING THE HAUNTED. "
TO UNDERSTAND MORE ABOUT THE SPIRITUAL DIMENSION IN PSYCHIATRY
PLEASE SEE THE FULL TEXT OF THE TALK GIVEN AT THE BOTTOM OF THIS PAGE.
" IT HAPPENS THAT GOD PERMITS THEM
( THE SOULS IN PURGATORY )
TO MANIFEST THEMSELVES IN DIFFERENT WAYS,
CLOSE TO THEIR RELATIVES ON EARTH.
IN ORDER TO REMIND MEN OF THE EXISTENCE OF PURGATORY
AND
TO SOLICIT THEIR PRAYERS TO COME CLOSE TO GOD :
WHO IS JUST, BUT GOOD.
THE MAJORITY OF PEOPLE GO TO PURGATORY. "
10 JANUARY 1983
" THERE IS A LARGE NUMBER OF SOULS :
WHO HAVE BEEN IN PURGATORY FOR A LONG TIME :
BECAUSE NO PRAYS FOR THEM. "
21 JULY 1982
DEATH THE TRUTH
" YOU GO TO HEAVEN IN FULL CONSCIENCE : THAT WHICH YOU HAVE NOW.
AT THE MOMENT OF DEATH,
YOU ARE CONSCIOUS OF THE SEPARATION OF THE BODY AND SOUL. "
24 JULY 1982
" MANY GO TO HELL.
A SMALL NUMBER GO DIRECTLY TO HEAVEN.
THE MAJORITY OF PEOPLE GO TO PURGATORY. "
10 JANUARY 1983
The Spiritual Dimension in Modern Psychiatry
By
William Wilkie MB MS DPM
A paper given at the Institute of Australasian Psychiatry's Conference
" New Directions "
at
Netanya Noosa Resort
12 th to 15 th September 2003.