WWW.MEDJUGORJE-RESPONSE.NET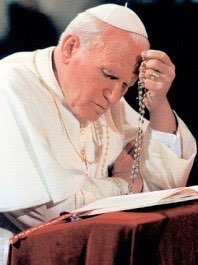 " GOD IS CALLING US AGAIN THROUGH HIS MOTHER IN MEDJUGORJE.

HOW LONG IS HUMANITY GOING TO KEEP RESISTING HER ?

GO THERE AND PRAY FOR ME. "


POPE JOHN PAUL II   DECEMBER, 2002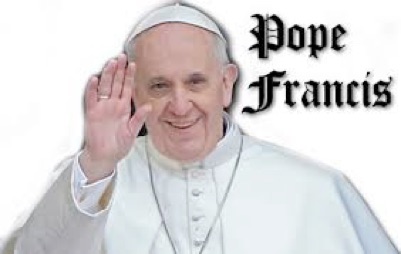 POPE FRANCIS APPOINTS APOSTOLIC VISITOR TO MEDJUGORJE

31 MAY, 2018

ON MAY 31, 2018, THE HOLY FATHER APPOINTED

ARCHBISHOP HENRYK HOSER, S.A.C., RETIRED BISHOP OF WARSAW-PRAGUE ( POLAND ), APOSTOLIC VISITOR WITH A SPECIAL ROLE FOR THE PARISH OF MEDJUGORJE,

FOR AN INDEFINITE TIME, AND AD NUTUM SANCTAE SEDIS.

IT IS EXCLUSIVELY FOR THE PASTORAL MINISTRY,

CONTINUING ON THE MISSION OF THE SPECIAL ENVOY,

OF THE HOLY SEE FOR THE PARISH OF MEDJUGORJE,

ENTRUSTED TO MGR. HOSER ON FEBRUARY 11, 2017,

AND HE COMPLETED IT IN THE PREVIOUS MONTHS.

THE PURPOSE OF THE MISSION OF THE APOSTOLIC VISITOR IS TO ENSURE A FIRM AND PERMANENT ESCORT OF THE PARISH COMMUNITY IN MEDJUGORJE AND THOSE WHO COME TO PILGRIMAGE THERE, WHOSE NEEDS REQUIRE SPECIAL ATTENTION.

FROM : WWW.MEDJUGORJE.HR       31 MAY, 2018

" AT NOON TODAY, ON FEBRUARY 11Th 2017,
THE FEAST DAY OF THE BLESSED VIRGIN MARY,
OUR LADY OF LOURDES.
THE PRESS OFFICE OF THE HOLY SEE RELEASED A STATEMENT THAT

THE HOLY FATHER, POPE FRANCIS,
HAS NOMINATED A SPECIAL ENVOY OF THE HOLY SEE, TO MEDJUGORJE.

HIS EXCELLENCY MSGR. HENRYK HOSER, S.A.C.,
POLISH ARCHBISHOP AND
CURRENT BISHOP OF WARSAW-PRAGUE ( POLAND ). "
THE OFFICIAL STATEMENT OF THE FRANCISCAN PROVINCE OF HERZEGOVINA.
FR. MILJENKO STEKO, PROVINCIAL                   FEBRUARY 11Th, 2017 MOSTAR.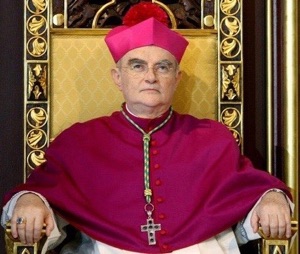 " YOU SHOULD BE CARRIERS OF JOYFUL NEWS :

YOU CAN SAY TO THE WHOLE WORLD

THAT IN MEDJUGORJE THERE IS A LIGHT...

TO INVOKE THE QUEEN OF PEACE,

THE MOTHER OF GOD, IS IMPORTANT.

IT IS THIS ASPECT OF MEDJUGORJE, WHICH IS UTTERLY IMPORTANT.

THAT CALL THAT IS SO INTENSE HERE,

IS SO IMPORTANT FOR THE WHOLE WORLD...

IT IS GOD'S INITIATIVE. THEREFORE,

I WOULD LIKE TO ENCOURAGE AND FORTIFY ALL OF YOU,

ON BEHALF OF THE POPE, AS HIS EMISSARY. "

ARCHBISHOP HENRYK HOSER,   PAPAL ENVOY TO MEDJUGORJE, APRIL 2017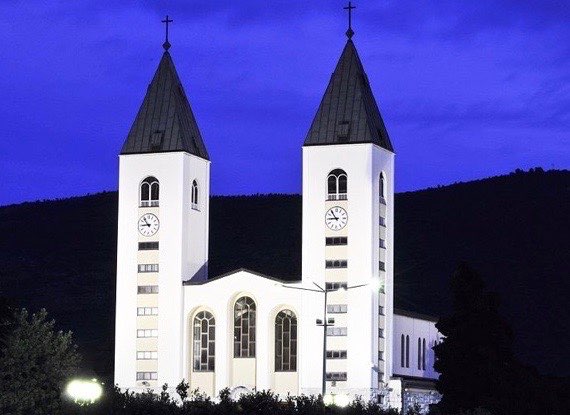 " THIS PLACE OF PRAYER IS NOW FAMOUS IN THE WHOLE WORLD,

IT SHOULD BE POINTED OUT THAT PILGRIMS COME HERE FROM

80 DIFFERENT COUNTRIES.

WHEN IT COMES TO THE IMPORTANCE OF THIS PLACE OF PILGRIMAGE,

IT COULD BE COMPARED TO OTHERS TOO.

2.5 MILLION PILGRIMS COME TO MEDJUGORJE EACH YEAR.

6 MILLION PER YEAR GO TO LOURDES.

NEVERTHELESS,

LOURDES EXISTS FOR 150 YEARS.

WHILE MEDJUGORJE IS HARDLY 36 YEARS OLD.

IF WE CALCULATE THE NUMBER OF MINISTERED HOLY COMMUNIONS,

FROM ( 1986 - 2016 )

THERE HAVE BEEN SOME 37 MILLION HOLY COMMUNIONS.

THE GREATEST MIRACLE OF MEDJUGORJE ---

IT IS CONFESSIONS WE HAVE HERE.

THE SACRAMENT OF RECONCILIATION AND MERCY.

IT IS THE SACRAMENT OF RESURRECTION.

I WOULD LIKE TO THANK ALL OF THE PRIESTS,

WHO COME TO HEAR CONFESSIONS OF THE FAITHFUL,

AS TODAY THERE WERE ABOUT 50 PRIESTS AT DISPOSAL FOR CONFESSION.

THERE ARE ALSO SEMINARS,

ANOTHER PASTORAL INVENTION OF THE PARISH OF MEDJUGORJE.

THE SEMINARS ARE ANNUAL, THEY TAKE PLACE ONCE A YEAR.

FOR THE PAST 23 YEARS THERE HAS BEEN ONE OPEN FOR ALL.

FOR THE PAST 21 YEARS THERE IS A SEMINAR SPECIFICALLY FOR PRIESTS,

IT IS FOR FURTHER FORMATION OF PRIESTS.

FOR THE PAST 17 YEARS THERE HAVE BEEN SEMINARS,

FOR MARRIED COUPLES.

FOR THE LAST 4 YEARS,

SEMINARS FOR DOCTORS AND MEDICAL STAFF.

LAST YEAR THE FIRST SEMINAR,

FOR LIFE TOOK PLACE, FOR THE PROTECTION OF HUMAN LIFE.

THERE IS ALSO A SEMINARS,

FOR PEOPLE WITH DISABILITIES.

SO,

ALL THIS SHOWS AN INTENSITY OF CHRISTIAN LIFE HERE IN MEDJUGORJE

AND THIS IS A TYPE OF MODEL THAT COULD BE APPLIED TO OTHER PLACES.

WHAT SHRINES HAVE TO OFFER IN THIS WORLD TODAY IS SUCH A KIND,

PEOPLE THERE RECEIVE WHAT THEY CANNOT FIND AT HOME.

IN MANY OF OUR OLD CHRISTIAN COUNTRIES,

INDIVIDUAL CONFESSION NO LONGER EXISTS.

IN MANY COUNTRIES THERE IS NO LONGER,

ADORATION OF THE BLESSED SACRAMENT.

MANY COUNTRIES DO NOT KNOW ABOUT THE WAY OF THE CROSS,

THERE IS NO PRAYER OF THE ROSARY.

SURELY, SUCH DRYNESS IN THE AREAS OF THE SPIRITUAL AND SACRED,

IS CAUSING A CRISIS IN FAITH IN GENERAL.

PEOPLE HERE AT MEDJUGORJE COME TO THE SOURCE ;

THIS IS WHERE THEY DISCERN A THIRST FOR THE SACRED,

A THIRST FOR GOD,

A THIRST FOR PRAYER

WHICH THEY DISCOVER TO BE AN IMMEDIATE CONTACT WITH GOD.

THEY FEEL, I WOULD SAY THE DIVINITY,

THANKS TO THE CARE OF THE BLESSED VIRGIN MARY.

IN MEDJUGORJE, THE EMPHASIS IS ON MARY AS QUEEN OF PEACE.

SO, IN MY OPINION,

IT IS IMPORTANT TO PRAY TO OUR LADY OF PEACE.

THE SPECIFIC ROLE OF MEDJUGORJE,

IS EXTREMELY IMPORTANT HERE.

THE HOLY FATHER IS VERY INTERESTED IN THE DEVELOPMENT OF DEVOTION,

OF THE FAITHFUL THAT TAKES PLACE HERE IN MEDJUGORJE.

THIS IS ALSO PART OF MY MISSION---

TO EVALUATE THE PASTORAL ACTIVITY THAT TAKES PLACE HERE

AND TO SUGGEST SOME GUIDELINES,

THAT SHOULD BE ACCOMPLISH IN THE FUTURE. "

ARCHBISHOP HENRYK HOSER,   PAPAL ENVOY TO MEDJUGORJE, APRIL 2017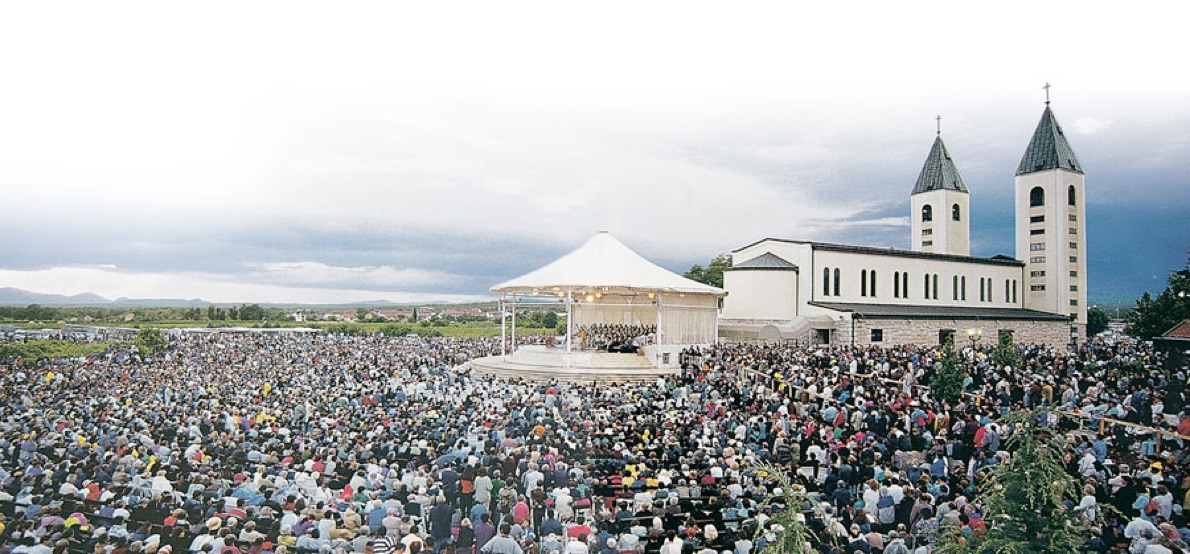 PLEASE CLICK THE LINK BELOW FOR MORE FROM THE PAPAL ENVOY TO MEDJUGORJE

THE PRESS CONFERENCE, OF THE SPECIAL ENVOY OF THE HOLY SEE,

ARCHBISHOP HENRYK HOSER HOMILY APRIL 5TH, 2017

http://www.medjugorje.hr/en/news/information/

PLEASE CLICK THE LINK BELOW FOR OUR LADY'S OWN WORDS

ABOUT GIVING BIRTH ON THE FIRST CHRISTMAS EVE

www.The-First-Christmas-Eve.net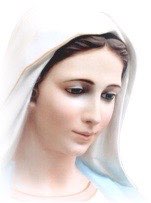 " I WISH TO KEEP ON GIVING YOU MESSAGES,

AS IT HAS NEVER BEEN, IN HISTORY.

FROM THE BEGINNING OF THE WORLD. "

OUR LADY OF MEDJUGORJE       4-APRIL-1985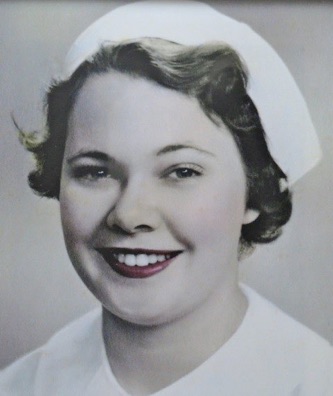 Mollie`s son, Peter,

while Mollie was in Palliative Care,

waiting to die gave the care of her soul to :

THE HEART OF THE MOST BEAUTIFUL AND MOST MERCIFUL SAVIOUR, JESUS CHRIST.


THROUGH THE HUMAN HEART OF HIS DEAREST BELOVED MOTHER, OUR LADY OF MEDJUGORJE.

Dearest Beloved Mother,

Thank you, for your deepest heartfelt sincere love that you gave to us your children.

Peter, Carol, and Julie.

We will so very, very, much deeply miss you.

May Almighty God love you now and forever more.

Born into eternal life :                  27-January 2014

OUR LADY OF MEDJUGORJE, sent Mollie`s son, Peter, in his hour of need.
A very, truly special, and most compassionate, and understanding man :
To care for the body of his Dearest Beloved Mother, Mollie.
HOLY MARY, MOTHER OF GOD, PRAY FOR US SINNERS, NOW, AND AT THE HOUR OF OUR DEATH.

Mr. Philip Novella, Manager of HOLY CROSS FUNERALS, Brisbane, Queensland, AUSTRALIA.

Mr. Philip Novella, always has a Blessed pair of Rosary beads from MEDJUGORJE with him.

And everyday, without fail, uses them to pray his Rosary.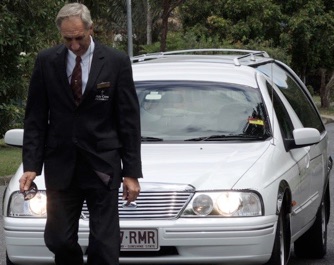 And this is why OUR LADY OF MEDJUGORJE, is most truly with Mr. Philip Novella,

in his life's work as :

The Manager of Holy Cross Funerals.

https://www.holycrossfunerals.com.au

YOU MAY LIKE TO LOOK AT THE FOLLOWING FOR MORE ABOUT MEDJUGORJE
1-------       www.God-Is-Calling-Us-Again-Through-His-Mother-In-Medjugorje.net

2-------       www.Abortion---My-Heart-Weeps-Tears-of-Blood.net

3-------       www.It-Is-Christmas-Day.net

4-------       www.The-Our-Father.net

5-------       www.I-Am-Beautiful.net

6-------       www.The-Sun---A-Sign-Of-Love-And-Mercy.net

PLEASE CLICK ON THE LINKS BELOW TO BE TAKEN TO MEDJUGORJE THANKS TO

This is our mission :
To bring Our Lady's apparitions at Medjugorje and Our Lady's presence here, to the whole world,
so that the graces she is bringing will be dispersed to all the hungry souls who need her.
Our Lady spoke to Vicka during an apparition in Medjugorje in April, 1999,
about the importance of Mary TV's mission.
At that time she told Vicka that She herself ( Our Lady ) would begin Mary TV ! She did.

  1-------THE EVENING ROSARY
http://marytv.tv/?page_id=468

2-------THE DAILY HOMILY FROM THE ENGLISH MASS AT MEDJUGORJE
http://marytv.tv/?page_id=192

3-------ARRIVAL OF PAPAL ENVOY, ARCHBISHOP HENRYK HOSER   APRIL 2017
http://marytv.tv/?page_id=1456

4-------PAPAL ENVOY, ARCHBISHOP HENRYK HOSER HOMILY APRIL 1ST, 2017
http://marytv.tv/?page_id=1647

5-------THE PRESS CONFERENCE, OF THE SPECIAL ENVOY OF THE HOLY SEE,
ARCHBISHOP HENRYK HOSER HOMILY  APRIL 5TH, 2017
http://www.medjugorje.hr/en/news/information/

6-------200 PRIESTS AT 36 YEAR ANNIVERSARY MASS 25-JUNE-2017